COMMUNITY DEVELOPMENT AND ENGAGEMENT
The community development and engagement pillar comprised of social initiative projects that strengthen the socioeconomic development of the country including healthcare, state and culture affairs.
BFM Paves the Way for Healthy Myanmar
"Health is Wealth" as the motto goes for healthy living is essential for everyone. BFM lives by this motto and is determined to enhance the lives of Myanmar people with proper health care, health facilities and health awareness.
"Smile Asia Myanmar Mission"
According to Smile Asia, Global Alliance of Independent Charities based in Singapore, 1 in 500 children are born with cleft in Myanmar, with approximately 2,000 children born with cleft lips or palate annually. And there are 50,000 children are still living with cleft lips or palate and yet to be operated. Since 2016, KBZ Group, KBZ Bank, and Brighter Future Myanmar, in partnership with Smile Asia, have held five successful rounds of cleft lip and palate surgeries all over Myanmar, impacting the lives of over 450 children.
Blood Drive
A motivational quote reminds us that "To the young and healthy its no loss. To sick its hope of life. Donate Blood to give back life". KBZ Brighter Future Myanmar Foundation (BFM) hosts blood drives at public hospitals with hundred of donors from KBZ Branches across the country.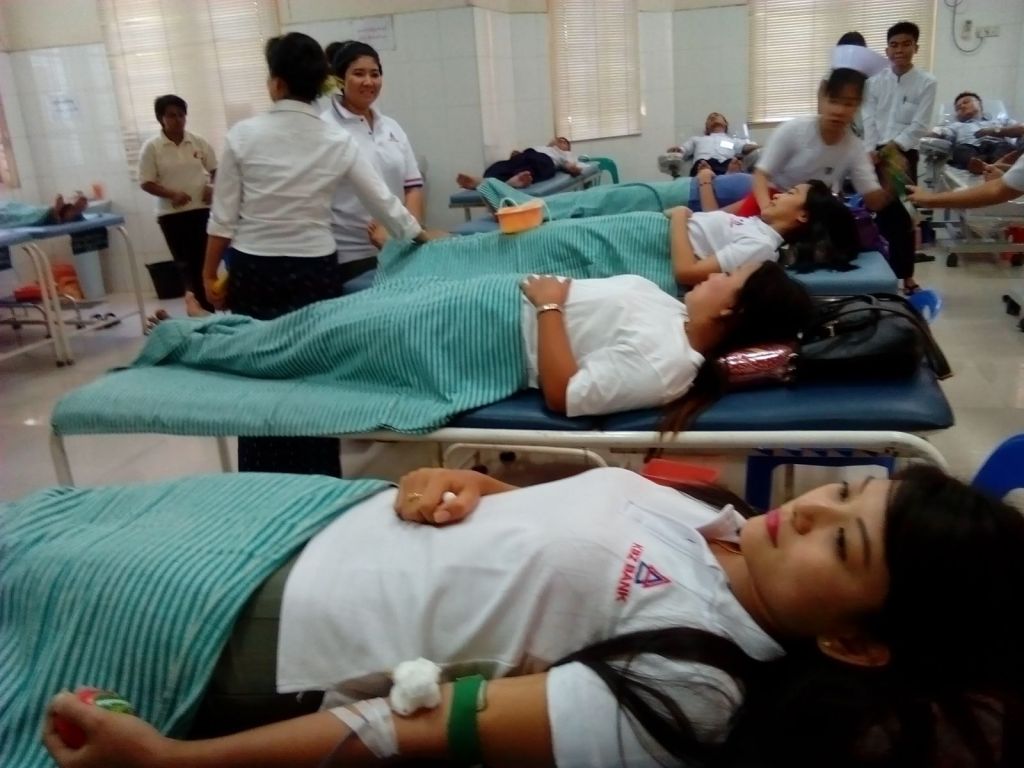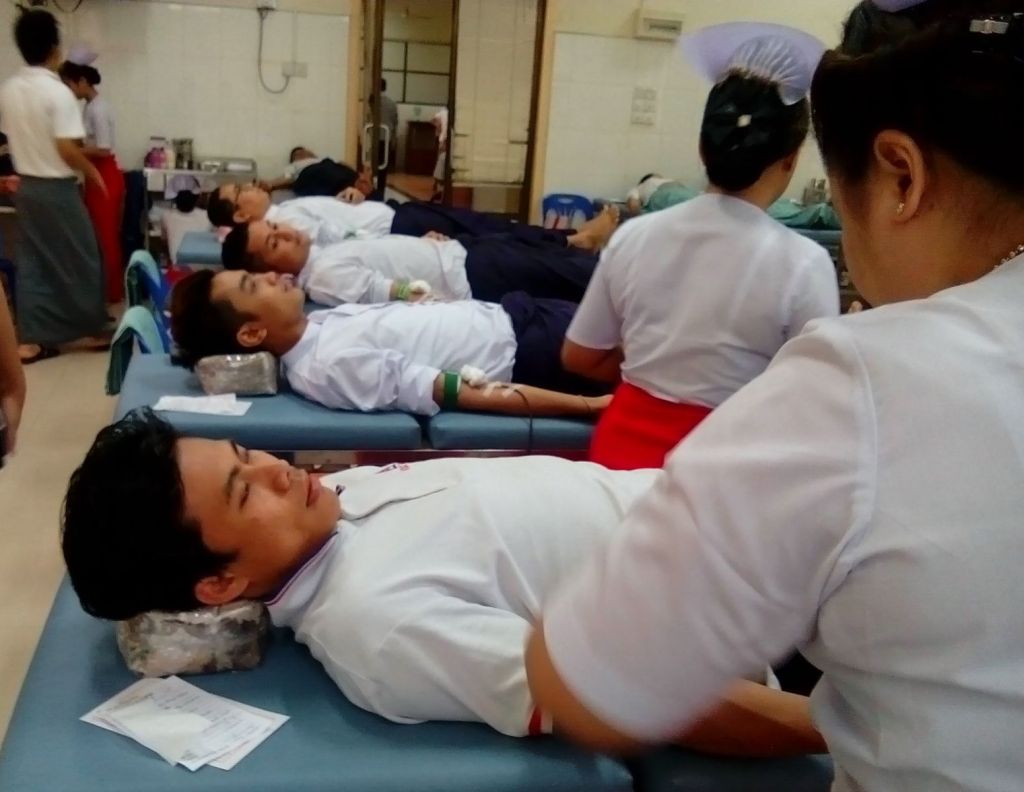 In honor of World Blood Donor Day on June 14th 2016, 1700 employees from KBZ Branches in Yangon, Mandalay, Naypyitaw, Taunngyi, Mawla Myaing, Dawae, Sitwae, Magwe, Pha Ann, Pathein and Bago donated blood.
Blood Drive Series on November 6th, 11th, 20th and 27th 2015 at Rangoon General Hospital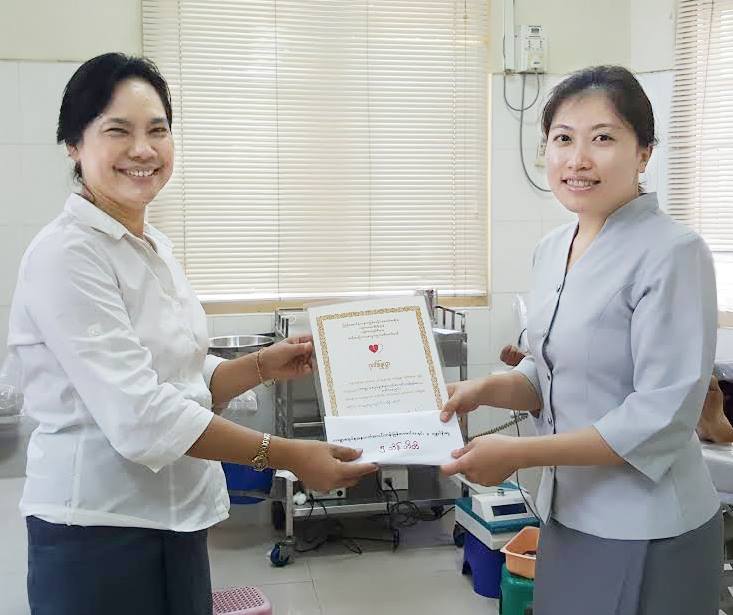 Chairperson of BFM, Daw Nang Lang Kham participated in the blood drive
with employees from all the KBZ Branches in Yangon.
The Blood Drive Series was held over a period of four days on November 6th, 11th, 20th and 27th. . 689 KBZ Bank employees from 96 KBZ Bank branches in Yangon and Mandalay participated in the blood drive.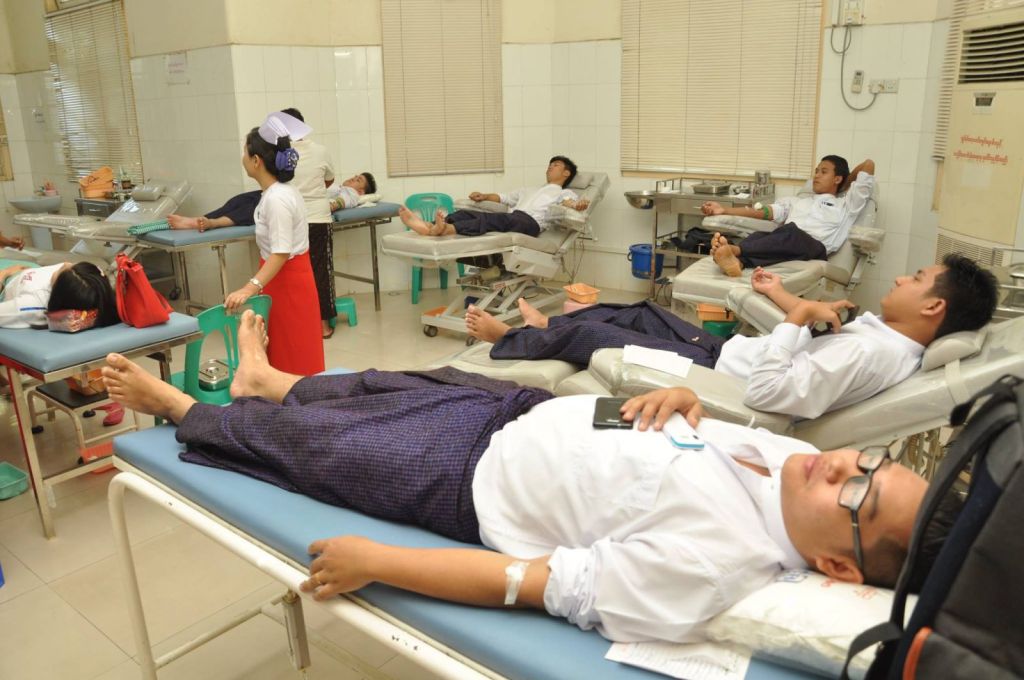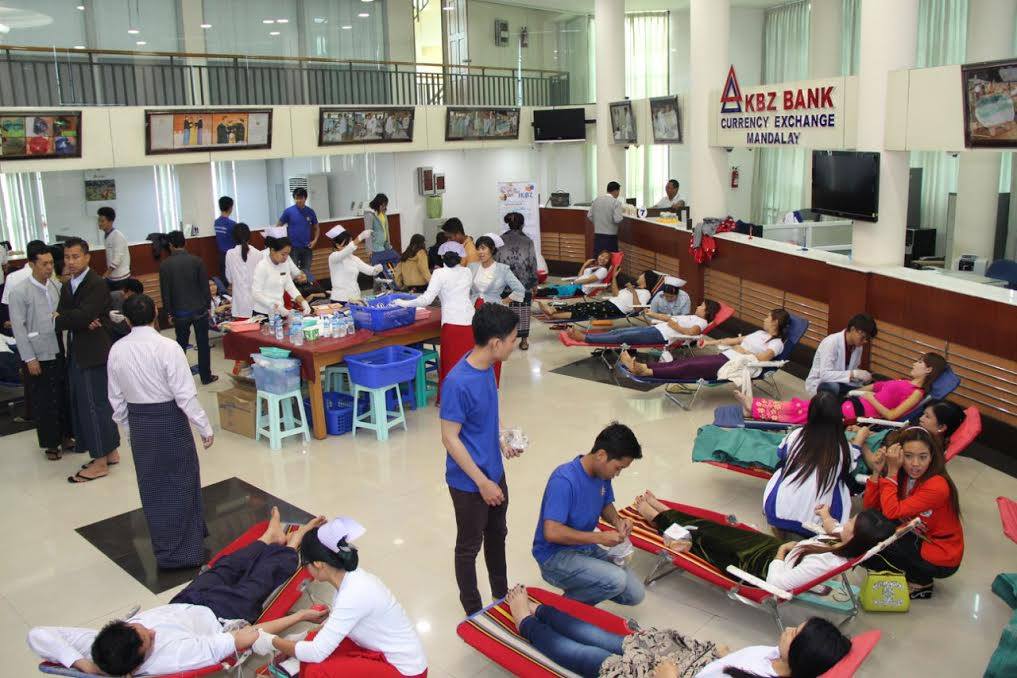 The Music Run
On 29th November 2014 over 10, 000 participants – dubbed Music Runners™- walked, ran and danced for a 5km fun-run to their favorite beats at The Music Run™ by KBZ.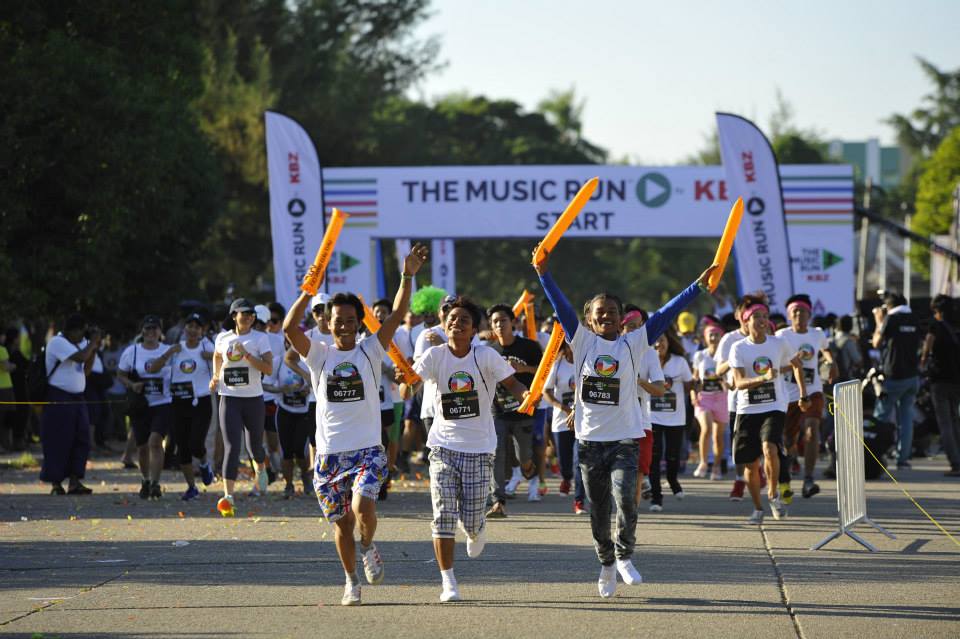 Through BFM, KBZ Bank donated 100% of The Music Run™ registration sale proceeds to the Myanmar Association of the Blind to help develop Myanmar Text to Speech engine software for the blind schools.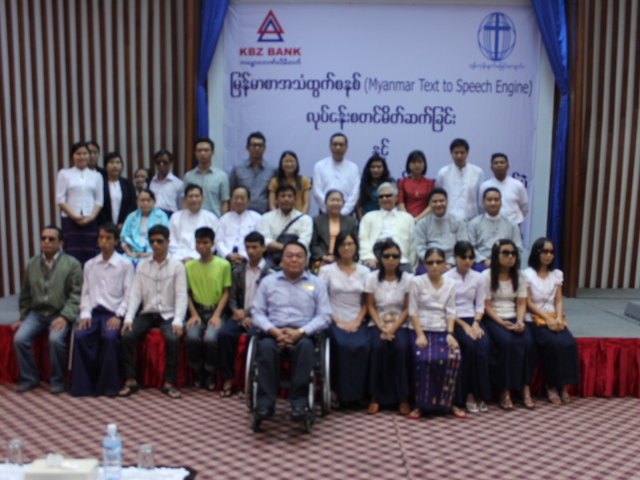 This software enables individuals with visual impairments to listen to digital books on a computer in Myanmar language. The impressive number of participants demonstrated a strong sense of community that Myanmar people have for each other and a remarkable enthusiasm, desire and readiness to take part in international standard events. The memories created during the run will last a lifetime and we are certain that this is only the beginning of what awaits Yangon.
Brighter Future Myanmar Foundation Fulfills its Civic Duties to Take Care of Fellow Myanmar Citizens in Times of Need
Prior to the reopening of Myanmar to the world, a significant number of Myanmar people emigrated. About 10% of Myanmar population estimated at 50 to 55 million people is overseas. Migrant workers are among the 10% who are often exploited and abused because of the lack of proper travel documentation and thus the legal protection. In partnership with International Organization for Migration (IOM), KBZ spearheaded several rescue missions for 500 enslaved Myanmar fishermen in Indonesia, 3000 migrant workers in Malaysia and 273 fishery workers in India with free Myanmar Airways International flights chartered by KBZ Bank.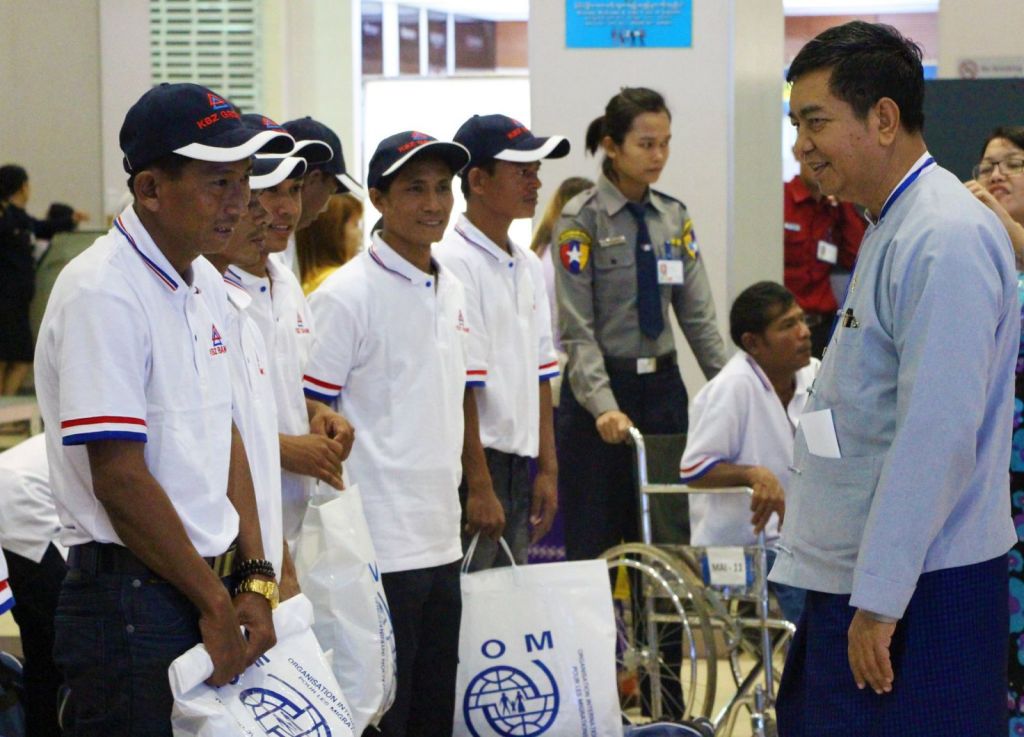 As the most trusted bank in Myanmar and financial supporter of BFM, KBZ Bank actively seeks out partnership with INGOs and NGOs creating job opportunities for returned migrant workers and victims of human trafficking. With Myanmar opening up, KBZ Bank welcomes Myanmar repatriates whilst providing them with employment in various business sectors of KBZ Group with remunerations at the international level.
This endeavor of repatriating Myanmar migrant workers and creating job opportunities for skilled Myanmar returnees is one of the CSR pillars of KBZ Bank in order to provide market solutions and financial advancement for the people and the country at large.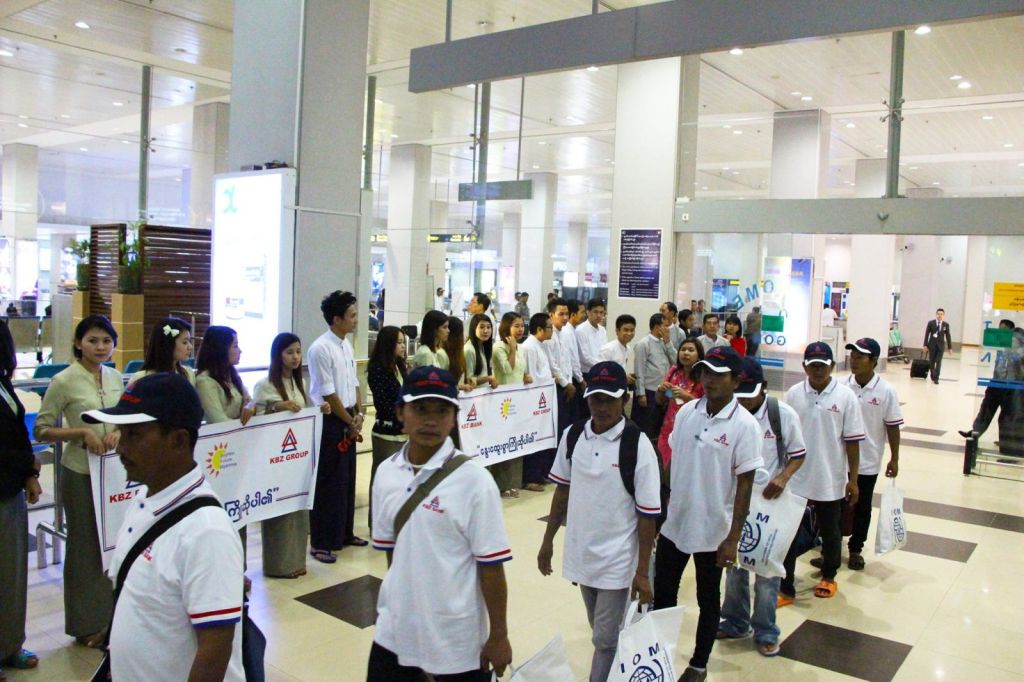 Address
No. 615/1, Pyay Road, Kamaryut Township Yangon, Myanmar.
Phone / Fax
(+95) 01-513849
E-mail
Social Media
Contact With Us: