DAW NANG KHAM NOUNG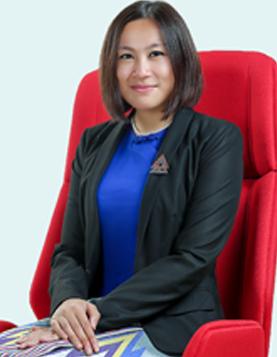 VICE CHAIR
Daw Nang Kham Noung is the Executive Director of the KBZ Group, Director of  KBZ Bank, and Chairman of I-KBZ Insurance.
In 2008, she co-founded the award winning 'Brighter Future Myanmar Foundation' (KBZ Bank's non-profit organisation), which is now Myanmar's leading philanthropic organisation.
She is the responsible for the family's Investments and new ventures (such as  the Trust Channel), Co-chair of KBZ Women's Initiatives, CoFounder of i3 Lab's (KBZ's Business incubator) and a Member of Myanmar Women's Entrepreneur Association.
Educated in Singapore, Qatar and London, she is an instrumental driving force  in the transformation of the KBZ Group.
Address
No. 615/1, Pyay Road, Kamaryut Township Yangon, Myanmar.
Phone / Fax
(+95) 01-513849
E-mail
Social Media
Contact With Us: