'A representative from Brighter Future Foundation donating (4) new water truck to U Soe Htet, Chin State Minister for of Municipal Affairs, Electricity and Industry.'
In commemoration of Chin National Day, Brighter Future Myanmar Foundation donated 4 new water bowsers at the Chin National Day ceremony held at Vum Thu Maung sports ground in Haka, Chin State on 20 February.
The Chin State ministers, special guests and the public attended the ceremony.
Brighter Future Myanmar Foundation, under the directions of its Chairperson Daw Nang Lang Kham, has now donated a total of 9 water bowsers to the Chin State government and local residents.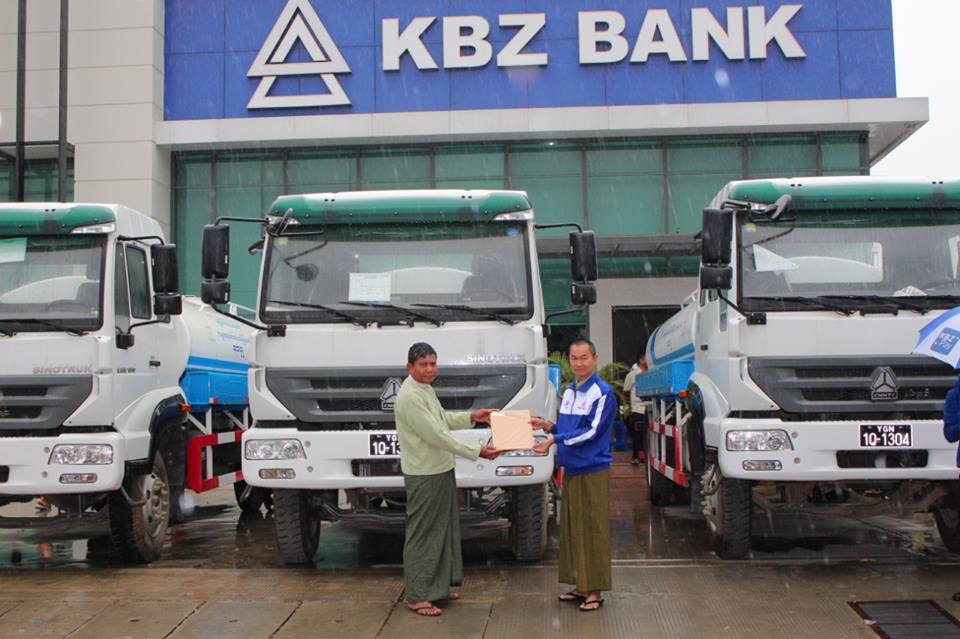 'On behalf of BFM, U Tin Tun (Deputy Managing Director, KBZ Bank) handover the four new bowsers to U Aung Myint Soe, Assistant Director of Chin State Government Office.'
In addition, the foundation also donated K1 billion in 2016 for implementing preventive measures against natural disasters and for funding regional development in Chin State.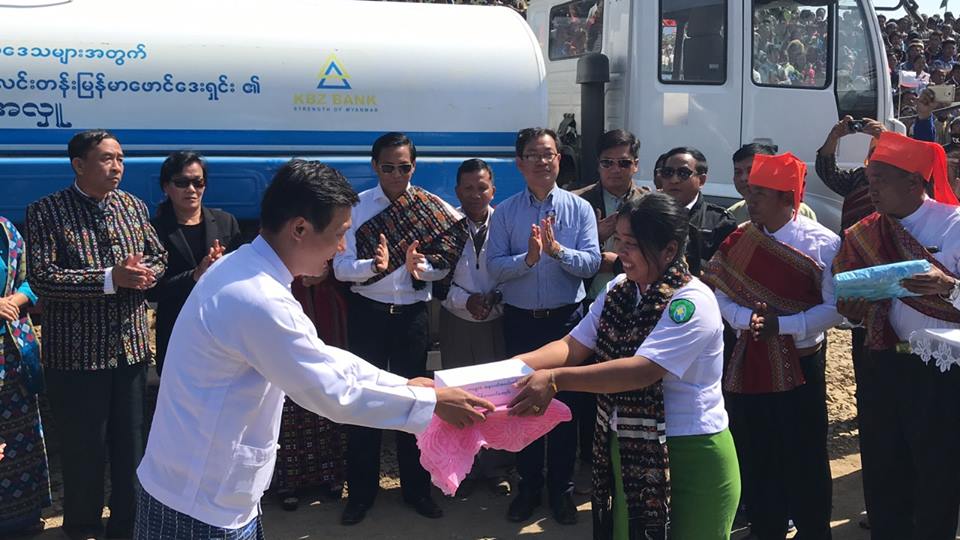 'A representative from BFM handover a bowswer to Municipal officer from Htantalan Township, in order to distribute drinking water to Hnaring town and nearest area.'